Journal Categories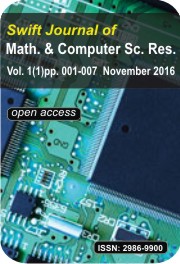 Swift Journal of Mathematics and Computer Science Research (SJMCSR)
November 2016 Vol. 1(1), pp. 001-007
ISSN: 2986-9900
Copyright © 2016 Swift Journals
Original Research Paper
Design of Intelligence Gathering Model: a Semantic Web Approach
Agbo, Friday Joseph1, R.G. Jimoh (PhD)2 , Sunday, Kissinger3
1 & 2Department of Computer Science, University of Ilorin, Ilorin
3Department of Mathematic, Computer Science Unit, Usmanu Danfodiyo University, Sokoto,Nigeria
*Corresponding Author E-mail:
freddy4uagain@hotmail.com
Accepted 8th November, 2016
Abstract
Intelligence Information Gathering (IIG), investigation and analysis are vital components of security management in any society. The ability to know What, Where and When an event occurs is a key element of the investigation process, especially in a large data set. This is a Thematic, Spatial, and Temporal reporting issues. Semantic Web technologies such as Resource Description Framework (RDF), Resource Description Framework Schema (RDFS) and Web Ontology Language (OWL) have been discovered to be a good approach to solving these issues. This research paper proposed a semantic web based approach for modeling IIG. The paper uses OWL ontology, which has more expressivity than RDF to design knowledge-based ontology of a university that could be used to model IIG in campuses. We discuss the various results gotten from the designs which are generated from protégé application.
Keywords: Semantic Web, Thematic, Spatial and Temporal, Intelligence Gathering, Knowledge Base.
Read
[Full Text - PDF]
How To Cite This Article:
Agbo, Friday Joseph, R.G. Jimoh (PhD) , Sunday, Kissinger. Design of Intelligence Gathering Model: a Semantic Web Approach. Swift Journal of Mathematics and Computer Science Research 1(1), pp. 001-007.